Each set of mala prayer beads is only created once & made with the best of intentions. Unique & energetically charged, you can use these beads to aid a mantra meditation practice, or simply to adorn you with the special charge of the semi-precious stones. Each mala is energetically cleansed through one full day of sunlight and one full night of moonlight before being sent to the buyer. *PLEASE NOTE THAT THESE ITEMS ARE HANDMADE & SHOULD BE TREATED WITH CARE. THERE IS A $15 SERVICE CHARGE FOR THE RE-STRINGING OF ANY MALA, BRACELET OR ANKLET PURCHASED THROUGH DIVINE ROOTS.*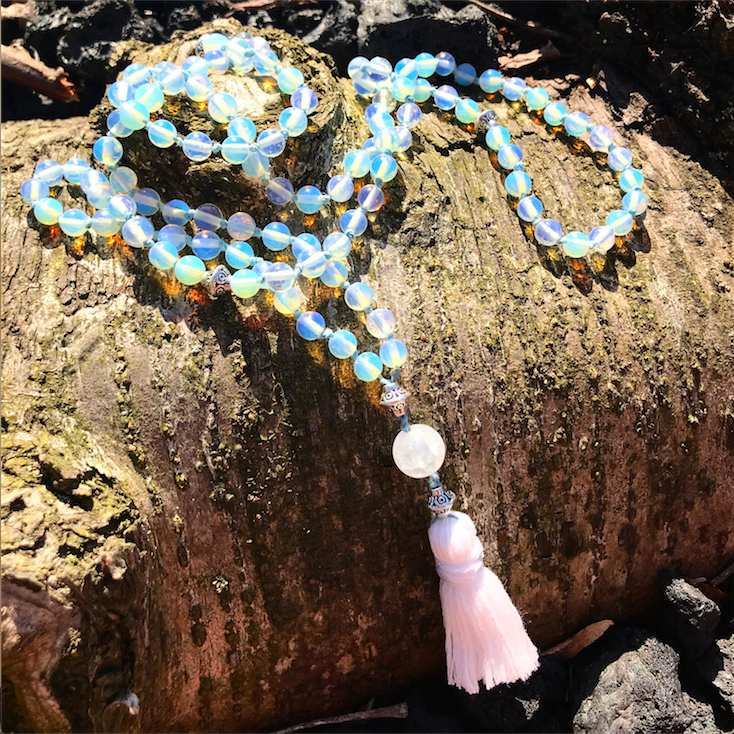 OPALITE MALA *SOLD*

Custom made opalite mala strung with natural hemp cord & charged with mantra. Opalite is a stone for harnessing our inner power. It brings into harmony our yin & yang aspects, balancing feminine and masculine energies for that 'centred' feeling we are always seeking.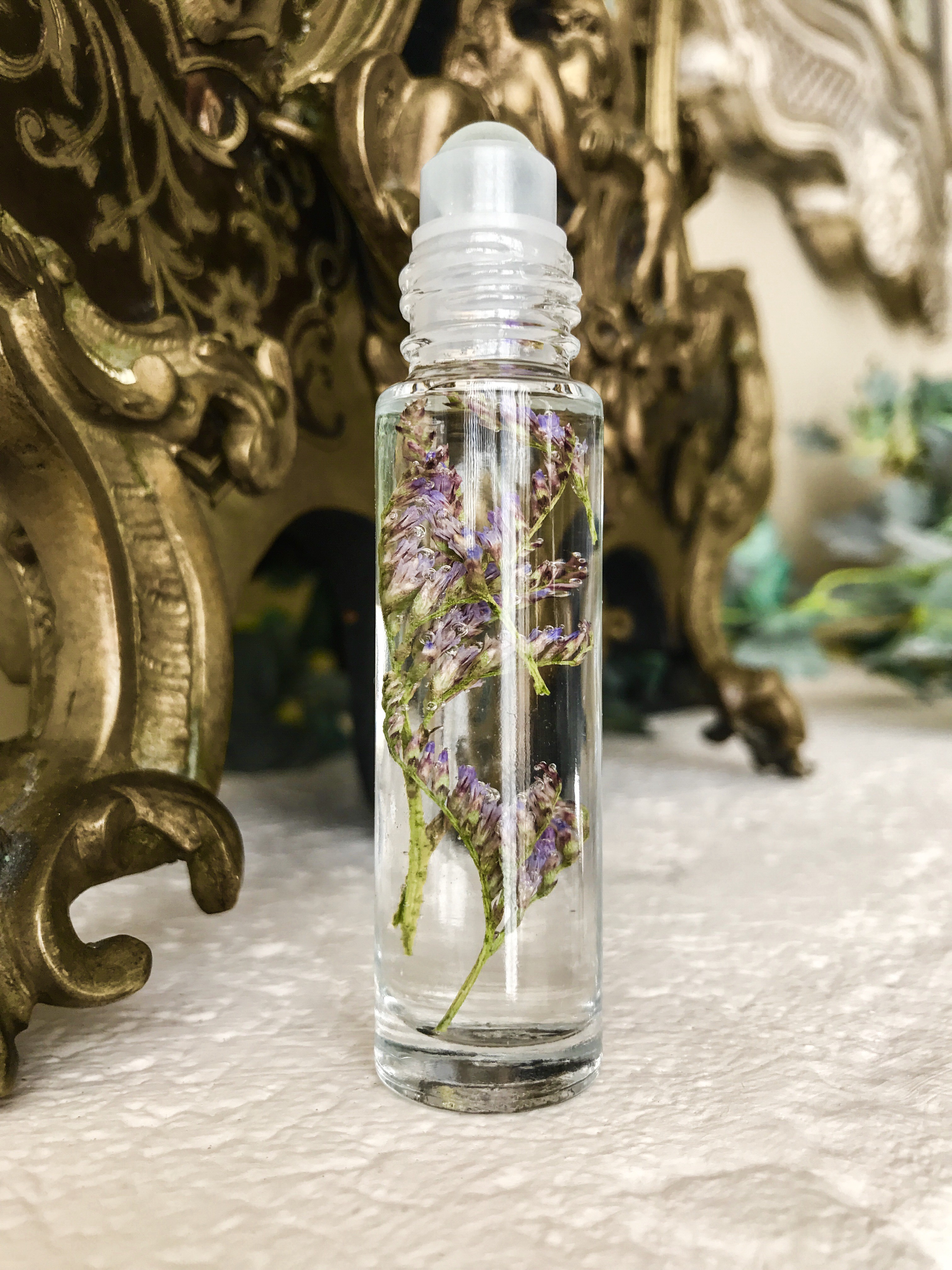 ALL NATURAL VEGAN PERFUME
---
These homemade blends come in an easy to use glass roller bottle, perfect for on-the-go aromatherapy goodness. Each perfume is made with a special blend of 100% pure essential oils, dried flowers, fractionated coconut oil & purified water.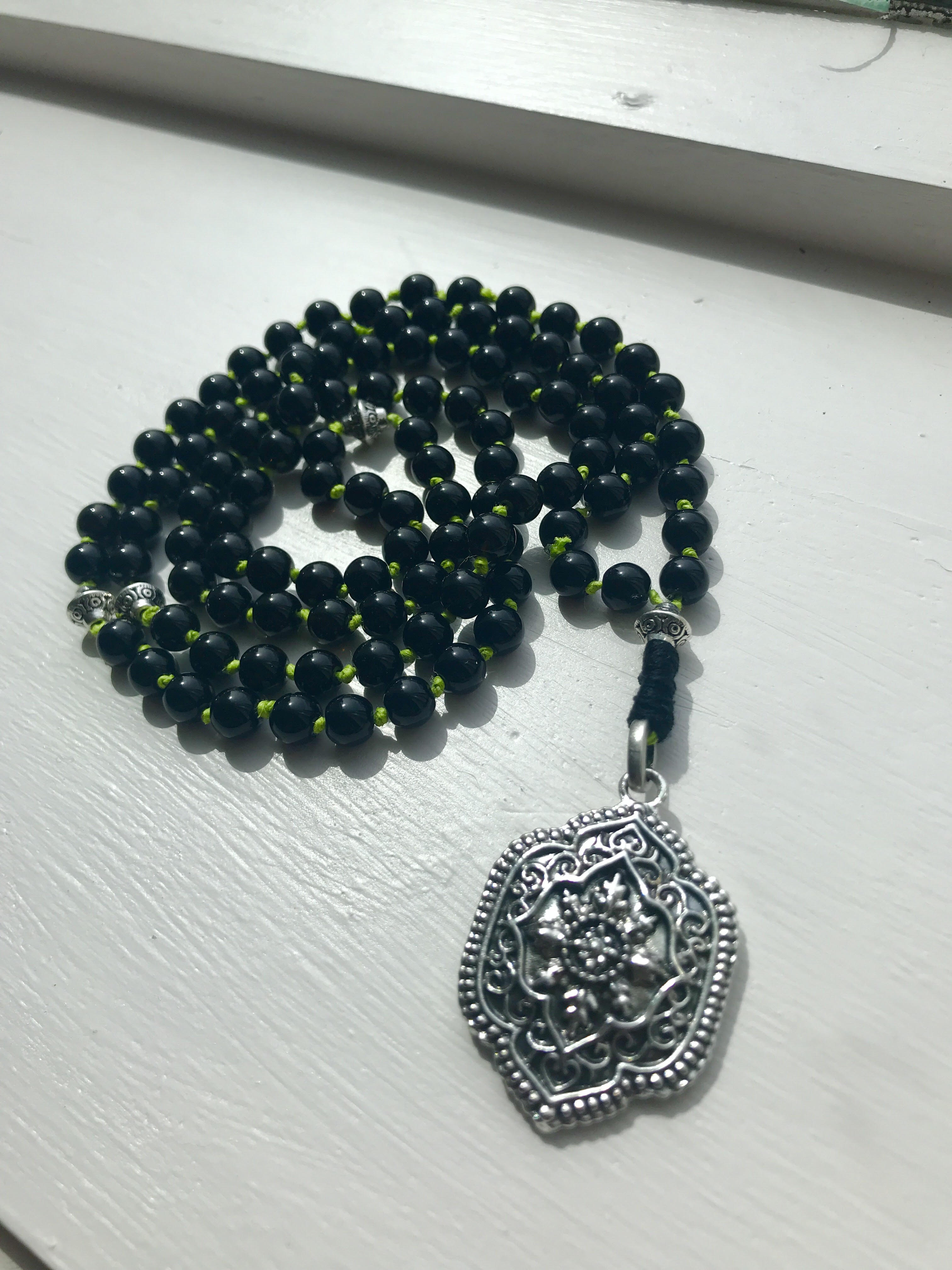 BLACK JASPER $88

This mala is charged with the mantra 'Om Gam Ganapataye Namaha.' It is extremely powerful for anyone starting a new endeavour or looking to clear away difficult obstacles on their path. The knotting process began at 1:08 pm on Good Friday - All natural hemp cord.
---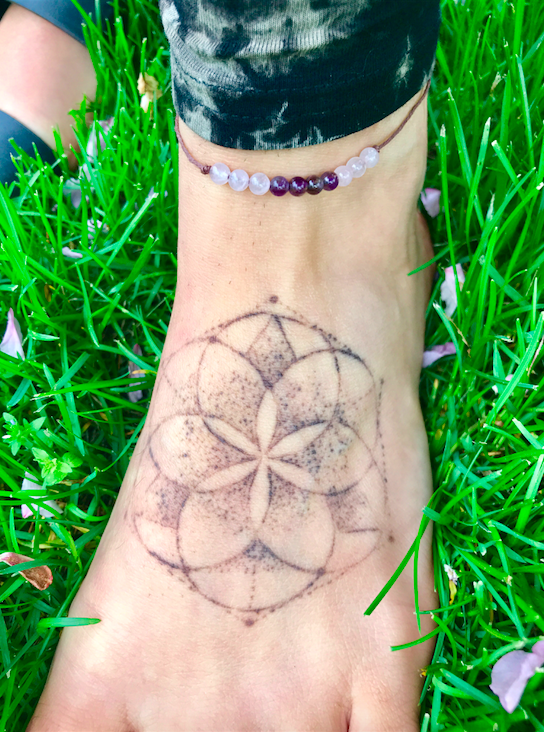 SUMMER ANKLET $15

Dainty & sweet, this summertime anklet is made with semi-precious rose quartz and amethyst stones and strung together with all natural hemp cord. Available while supplies last!

Rooted & Lifted is a short collection of spiritual essays that are adorned with intricate designs by Carly DiGiovanni & complimented with opportunities for the reader to bring the theories into practice. It is a short and powerful read. Available in hardcopy or as a PDF.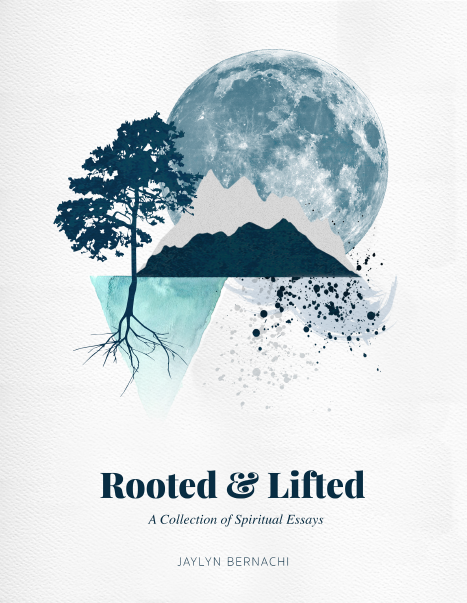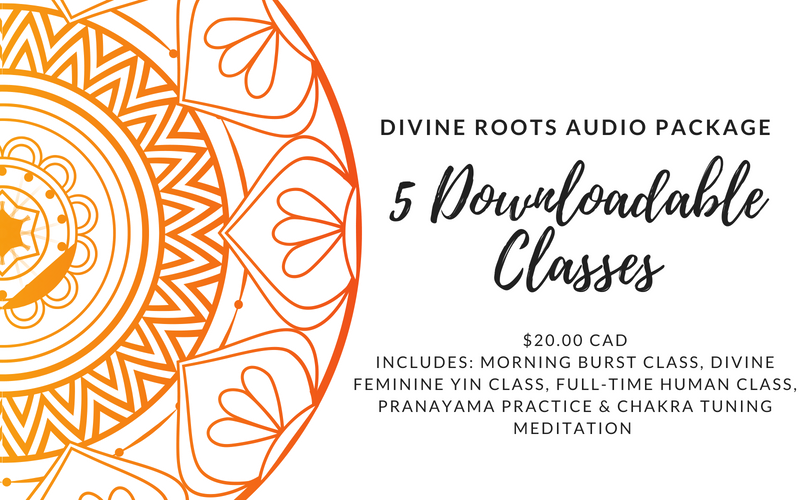 Want to take your practice with you wherever you go? The Divine Roots Audio Series is now available for purchase as downloadable files to store on your laptop or mobile phone. Your files will be sent directly to your email within 24 hours of complete payment.